Three generations of coconut expertise!
Our coconut oil and milk are made by Sumudu, an engineer by profession. He has fine-tuned the process of extracting the best quality milk and oils in the mill he inherited from his father. Backed by three generations of coconut expertise and know-how, the engineer in him is passionate about extracting the best quality product while the good samaritan in him cares for the local community that his family employs and has looked after since the 1900's.

The factory, now modernized and certified with ISO and Organic certifications, plays a vital role in the welfare and wellbeing of the village community. The children of the workforce have access to school books and stationery for the entire school year from funds set aside from the sale of the products their parents crafted!

Sumudu also operates a not-for-profit, brick and tile factory and a metal workshop behind the mill, providing work for the youngsters of the village, building material for the community, and keeping the factory equipment ship-shape! Staff quarters are also provided for those who travel far from home.

Growing their own organic vegetables on-site, the factory kitchen also provides a healthy lunch buffet for all the workforce.

120 year old great-great-grand-mother vinegar.
Five generations' worth of coconut vinegar expertise! They also learned to age the newcomer, Amino sauce to perfection!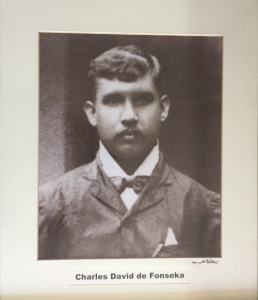 The founder was a Ceylonese philanthropist, Charles David de Fonseka. In 1896 he inherited a liquor business that used coconut sap to make alcohol. A devout Buddhist he started to produce coconut cider vinegar instead.

During World War I, Charles's facility was a source of supply of coconut vinegar; an instant stamina drink, and anti-bacterial fluid, that helped heal wounded soldiers. Charles was awarded the British certificate of appreciation for his contribution.

Isn't that just cool, to keep alive a business founded by a history-maker who actually served in WW1!
In their original oak barrels, the sap is expertly aged for 8 to 12 months with the great-great grandmother of vinegars. Kokonati vinegar is ordered, bottled and shipped to you with 100% of its natural healing potency and prebiotic activity intact.

The present generation is headed by Dilanga, who is fine-tuning his ancestral expertise with intensive research and a vibrant workforce while meaningfully contributing to rural livelihoods in their local community.

Organic certified and adhering to sustainable production with zero waste, ethically harvesting the bounty of the Ceylon coconut toddy, for generations to come.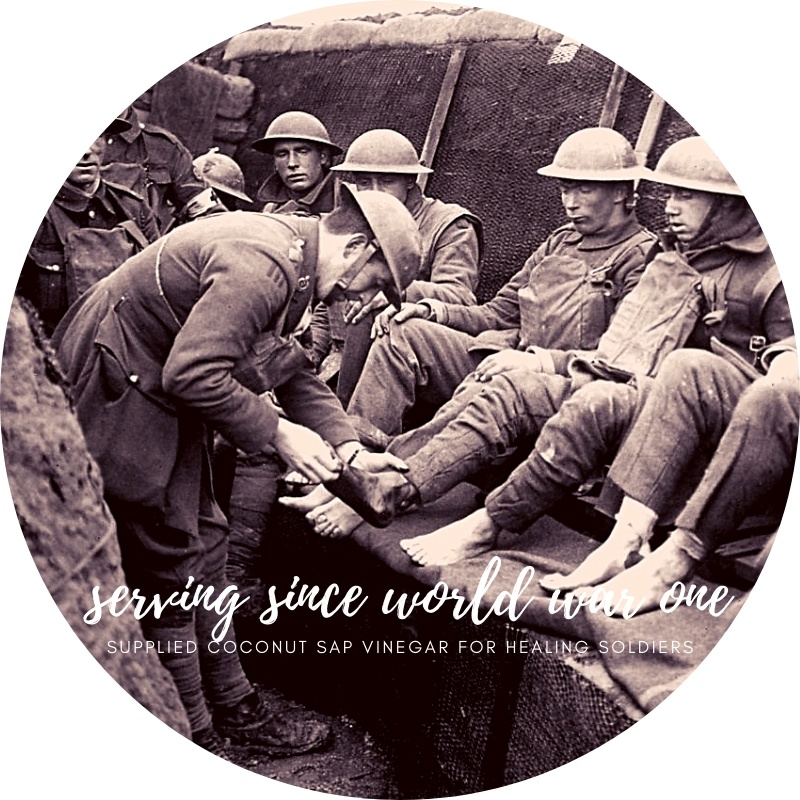 Making desiccated coconut since 1954
Pioneers of making desiccated coconut for international markets since 1954! it began as a family-based Desiccated Coconut (DC)production company in 1954 Ceylon, the small island that is known as the birthplace of the DC industry. Sri Lanka DC was hugely popular in confectionery products for its unique crunch and milky flavor. Even today's BOUNTY chocolates only source coconut from Sri Lanka for that special taste.  Sri Lankan ginger has that unique flavor that still reels in the prominent ginger beer brands to source their ginger here. And then there is always pure Ceylon tea, that boasts a unique flavor unmatched by any other origin teas… beginning to catch the drift? Sri Lankan products have a unique flavor. Period.

The DC mill has now grown in production capacity and is modernised and certified with ISO and Organic certifications, the mill employs over 230 locals and plays a vital role in the welfare and wellbeing of the village community. The mill is surrounded by smallholder coconut farms that supply high-quality homegrown coconuts harvested at just the right maturity to make the milky fresh Kokonati desiccated coconut you know and love.

Three generations later, this mill not only specializes in a variety of coconut products like toasted and creamed coconut butter but also expanded its production facilities within the famous coconut triangle of Sri Lanka. The factory garden has many medicinal herbs and trees. The workforce and management live holistically, consuming traditional foods and following ayurvedic healing ways of living sustainably.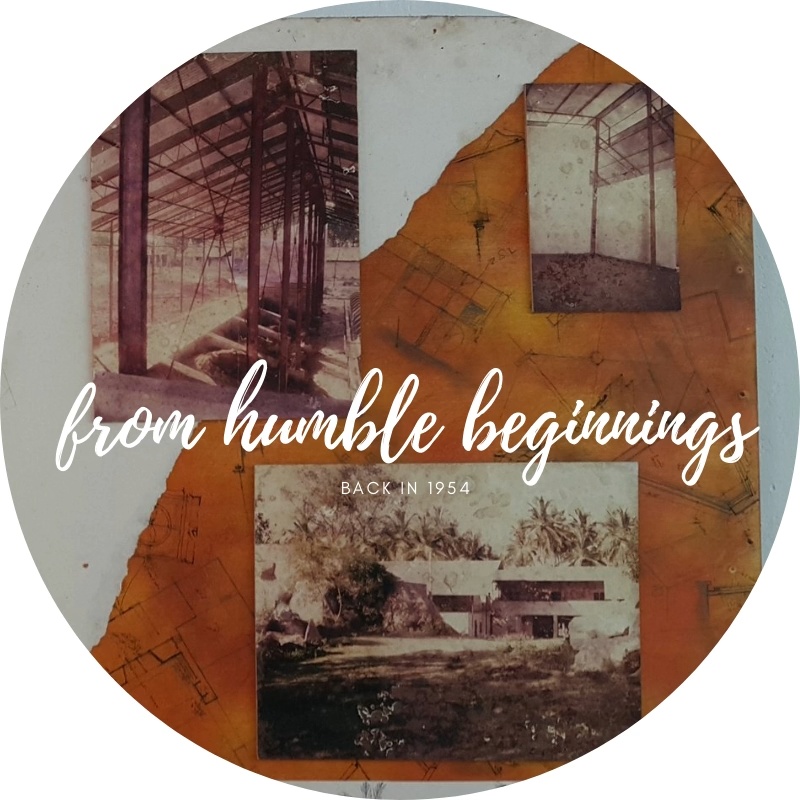 Traditional toddy-tappers agilely climb the coconut tree to collect coconut flower sap
Supporting traditional livelihoods and home spice gardens. See how they harvest the coconut sap!
Wijesinghe and his community harvest sap every 12 hours from the coconut blossoms. Coconut nectar and sugar made from coconut sap of the coconut trees not only provides a healthy sugar alternative to many health-conscious customers that we supply globally it also sustains the traditional livelihoods of families that have harvested these for as many generations as they can remember back.

Sri Lankans have consumed coconut nectar for centuries. Drying it to make coconut sugar started in the 1950's. And now it also naturally sweetens Kokonati coconut jam and cacao spread, with cacao grown in the wild not in commercial plantations
The ISO-certified factory quality checks and package the products like coconut nectar, coconut sugar coconut jams in readiness for packaging into Kokonati Nectar and sugar packs before shipping it off to NZ.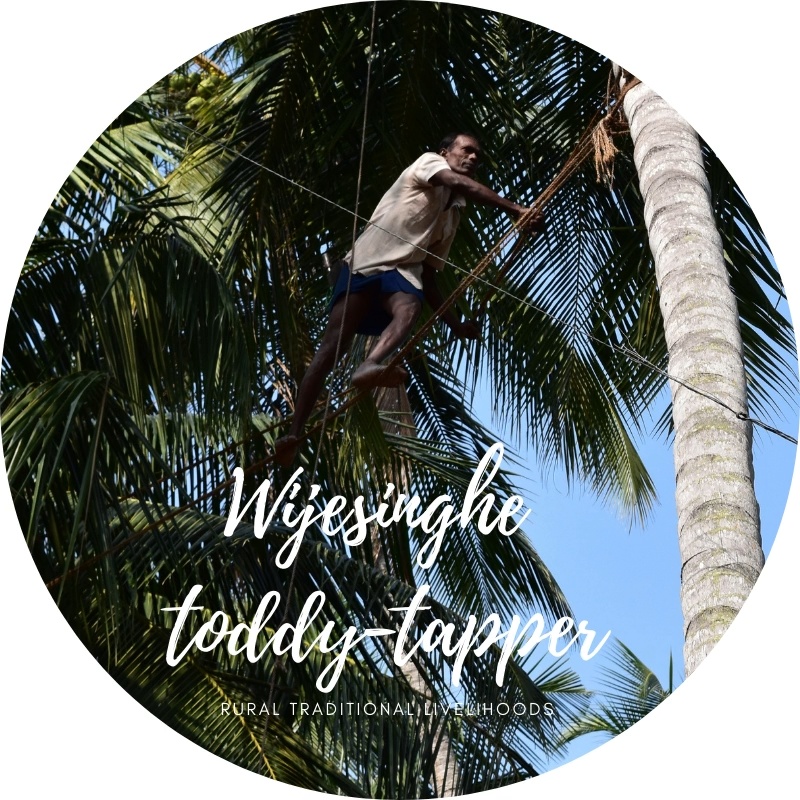 Grown in homegardens and foraged in the wild!
Heirloom  Ceylon cinnamon, Turmeric, wild black pepper, green cardamom, garcinia cambogia, cacao and other spices are still traditionally grown in the spice gardens you can see dotted along the rural highways if you happen to visit Sri Lanka. The agricultural origins of our spices, fruits and vegetables have remained heirloom and in the backyards of farmers. These seeds have been planted and replanted there for generations from the the 1500s ; the days of colonization of Ceylon for its exotic spices. No Genetic Modified strains here!
The ISO-certified factory quality checks and package the final spice products to ensure biosecurity standards are met. So pure Ceylon homegrown spices can safely be shipped to pure NZ.