Description
Versatile Kokonati organic virgin coconut oil is the most versatile of all the coconut oils. Raw and also heat-stable it remains safe to use inside and out, raw and heated!
Uses For smoothies, baking and raw foods. Use in place of other oils for everyday cooking and stir-frying too. Mix with coffee grounds or sugar to exfoliate the skin. Condition hair by massaging small dabs into the scalp and roots. Great for oil-pulling too! Apply lightly on the skin as a daily moisturizer that also doubles as a sunscreen, naturally. Check out more uses here.
Flavor Cold-pressed from certified organic coconut kernels, this virgin coconut oil retains the fresh aroma and the clean taste of freshly grated coconut.
Ingredient 100% cold pressed coconut oil extracted from fresh dehumidified coconut kernel. No preservatives. No stabilizers. No additives.
Storage Keep airtight in the pantry, away from sunlight and damp. Use a dry spoon to scoop out. With a best before of two years from the manufacture date, coconut oil remains safe to use for even longer periods as long as it is stored with minimal exposure to light, air and moisture. This is why Kokonati oil is packed at the origin, in the very plantations the coconuts are harvested from.
Our promise There is nothing else. No hydrogenation. No refining. No trans fats. This product supports the traditional livelihoods of villagers in the rural coconut triangle of Sri Lanka. 100% zero-waste production, all bi-products and waste material in our virgin coconut oil product is utilized in the manufacture of other nature-friendly products. See how. Our product is internationally accredited by Control Union; Certified Organic (EU and USDA NOP), ISO and/or HACCP certified.
Benefits A coconut has more naturally occurring minerals and phytonutrients than any other seed or nut used for extracting oil. This is simply the reason why coconut oil has many advantages over other oil sources. Comprised of approximately 64 per cent medium-chain fatty acids, virgin coconut oil is considered a functional superfood. It is naturally rich in Lauric acid (approx.51 percent), only the second most natural source of lauric acid; mother's milk is the other natural source. Beyond its nutritional benefits, coconut oil also has healing properties that support health and general well-being.
Rich in plant-based good fats that are metabolised into energy instead of being stored as fat.
Support weight goals by promoting healthy metabolism
Lauric acid boosts immunity
Instantly boosts energy levels  and enhances athletic performance
Supports thyroid function
Keeps the skin and hair youthful, smooth and healthy
Increases cell regeneration
Promotes anti-viral, anti-fungal and anti-bacterial activity
Improves insulin secretion
Protects the body from disease
Cited Resource sources As there is so much controversial information out there, we are collecting here the research that supports that Coconut products are healthy to consume here to make it easier to work out if it is right for you! An xcerpt: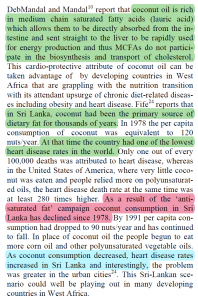 Reduced coconut oil consumption increased heart disease rates from almost nonexistent between 1978 and 2000s. Link to research paper
A summary of a 13 research papers here
An article by a chemist and an enzyme nutritionist.
100+ years of coconut expertise Our Coconut Oil is made by a third-generation coconut miller an engineer by profession who has fine-tuned the process of extracting the best quality coconut oils backed by generations of coconut expertise. Modernised and certified with ISO and Organic certifications, the mill plays a vital role in the welfare and wellbeing of the village community. The children of our workforce are provided with school books and stationery for the entire school year! The mill also operates a not-for-profit brick and tile factory and a metal workshop that provides work for the villagers, building material for the community, and keeps the factory equipment ship-shape! Staff quarters are also provided for those who travel far from home. What's more, we even grow our own organic vegetables onsite so the factory kitchen can provide a wholesome healthy lunch buffet for all at work.
Price for quality Our oils are not mass-produced in vast industrial-sized factories. So we do not enjoy the economies of scale that supermarket brands do. But specifically batch-crafted for New Zealand, Kokonati products are made with multigenerational expertise and knowledge to be the best quality they can be and so easily justify the premium price for the premium quality you are getting.
Loyalty Just as we are fiercely loyal to the mills and families we work with, we also want to reward you, our customer for your loyalty. So every time you purchase a Kokonati product you also collect rewards points that can be redeemed for a discount at checkout. Remember to sign up for the reward points (the REWARDS tab on the far mid-right edge of this screen).
Packaging 200ml, 500ml, 1 Liter and 1.5 Liter glass jars, 4 Liter, 10 Liter, 20 Liter food-grade plastic pails